Report
Get to know Grant Thornton
Global snapshot
Read more
We are Grant Thornton.
We go beyond business as usual, so you can too.
We invest in listening, building relationships, and understanding your concerns to deliver an experience that's more personal, agile and proactive.
We work at the pace that matters. Yours.
That's why we celebrate fresh thinking and diverse perspectives to find better solutions.
We don't predict the future. We help you shape it.


We embrace what makes each market unique.
On a global scale.
We are a global network with in member firms in over 147 markets, with one common goal — to help you realise your ambitions. Which is why we combine global scale and capability with local insights and understanding. So, whether you're growing in one market or many, looking to operate more effectively, managing risk and regulation, or realising stakeholder value, our member firms have the assurance, tax and advisory capabilities you need with the quality you expect.
Grant Thornton Turks & Caicos
We have distinguished ourselves as one of the leading firms in Turks & Caicos by providing timely and quality services over our 30 years of existence. We deliver distinctive and personalized assurance, business advisory, outsourcing and corporate services to multinational and large national enterprises, public institutions, and a cadre of fast-growing small businesses. We pride ourselves for being the firm with the most professional designations in Turks & Caicos.
Ethics Hotline
Grant Thornton TCI makes every effort to foster an environment in which people feel safe to report perceived unethical behaviour without the fear of retaliation or retribution. There are multiple channels available within the firm to report violations, and people are encouraged to use them. If any person feels that any laws have been violated, or any policies or principles breached, this should be reported immediately.

Any matters can be reported directly to Risk Management or the Managing Partner locally or through an anonymous Ethics hotline at +1 855 444 3987. Issues can also be reported anonymously online through http://www.clearviewconnects.com/
Awards
Grant Thornton is an award-winning globally recognised professional services network. Here are some of our awards: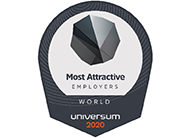 Universum Most Attractive Employers 2020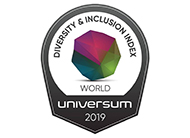 Universum Top 50 Employer for Diversity & Inclusion 2019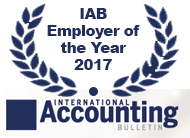 IAB Employer of the year 2017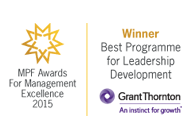 Best Programme for Leadership Development in 2015